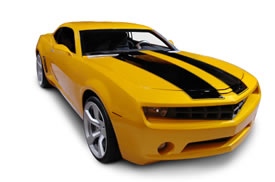 Quality Iowa Auto Insurance Coverage
Absolute Insurance Agency is one of the leading providers of quality auto insurance policies and umbrella insurance coverage for residents in Des Moines IA, West Des Moines IA, Clive IA, Urbandale IA, and the surrounding areas.
Everyone needs to have vehicle insurance… It's the law! Auto insurance is incredibly beneficial anyway, since it will transfer the risk of liability from you to another source. A quality car insurance policy from Absolute Insurance Agency will help ensure that you and your assets remain protected in the event you are involved in an accident.
We have a range of collision policies available that include ample amounts of bodily injury liability coverage to keep you well protected.
What Our Auto Policies Can Offer
Accident Forgiveness (Restrictions May Apply)
All Policies offered with Uninsured/Underinsured Motorist Coverage
Loan/Lease Payoff (Gap Coverage) is Available for New Purchases and Models
Medical Payments for You and All Vehicle Passengers on a First Pay Basis
Package Policies Together for Discounts & Same Peril Deductibles (Restrictions May Apply)