Classic Car Insurance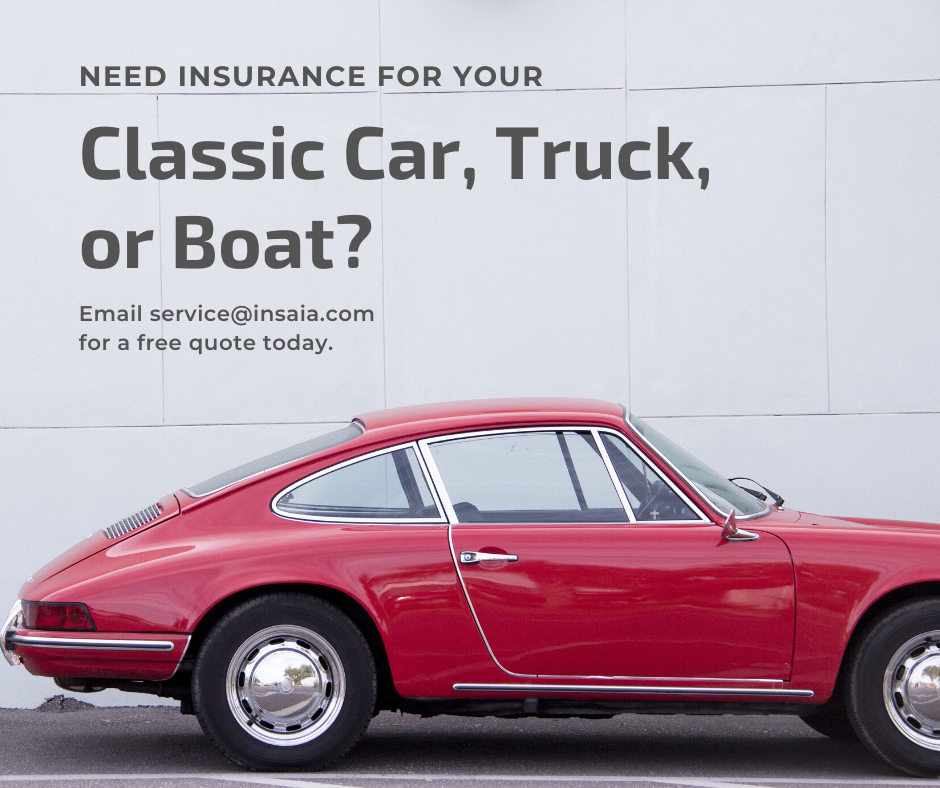 Do you have a classic car, truck, motorcycle, or boat? Before you bring your beauty out from winter storage, make sure that your classic vehicle is insured correctly. At Absolute Insurance, we know that insuring a classic or collector vehicle is different than insuring the car you drive everyday. By insuring through a classic car insurance company, you are able to get insurance tailored to your unique vehicle.
At Absolute Insurance, we work with several different companies that understand classic and collector cars. Why is this important? Classic Car insurers understand that there isn't a set "blue book" value for your vehicle. You, as the customer, tell the insurance company what the value of your classic car is. The company affirms the value of your car, and then guarantees that amount will be paid to you in the event of a covered total loss. They also have claims specialists that help in finding stock replacement parts for your vehicle in case your car is involved in an accident or other claim.
Contact your Absolute Insurance agent today at (515) 279-2722 to get a quote or additional information about insuring your classic car today!
---