Creating a Home Inventory
Included in most Homeowners, Condo-Owners, and Renters policies is coverage for the contents of your home. Do you know how much coverage you need if you had to replace everything in your house? Would you know what you had in each room of your home in the event of a claim?
Keeping an inventory is helpful to know how much coverage you need, and to have a list of your contents in the event of a claim such as a break-in, a fire claim, or other claim.
There are several different ways to create an inventory – pick a method that works best for you. Keep a copy of the inventory someplace other than your home. It is recommended that your attorney or executor of your estate have a copy as well. You can also leave a copy with a trusted family member or emergency contact.
Ways to keep an inventory
:
Written List
Digital List (Online with a Google Doc or Excel Spreadsheet)
Pictures/Videos - this is especially recommended for more valuable items. If you are taking a video, audibly describe items as you move through your home.
Combination of above
It is recommended that you take inventory by room within your house. Make sure to take photos from different angles and in a well-lit room. You can also use sticky notes to label certain items. Keep receipts or appraisals of higher-priced items. For electronics and appliances, it is recommended to also include the model number and serial numbers of each item. Don't forget to include your garage, shed, deck, and basement when you are completing your inventory.
One example of how you could set-up your inventory digitally would be to use Google Docs. Create a folder called "Home Inventory". Within the folder, you could upload photos/videos of each room. An inventory would be created with either Google Docs or Google Sheets (similar to Excel); create a separate page for each room. If you are working on the inventory with another household member such as a spouse, you could share the folder and give them editing rights so that they can also modify the inventory. You could also share the folder with your attorney, executor, or emergency contact with viewing rights so that they have a copy as well, or you could give them a hard copy to keep as a back-up for you.
A few times a year, review your inventory to add new items or remove items that you have gotten rid of. Make it a habit to update your inventory when you add new purchases to your home.
As you are doing an inventory of your house and come across special or high-value items such as jewelry, art, cameras or coin collections, you might want to talk with your agent about insuring these items as Scheduled Personal Property (SPP) on your policy. Here is a blog giving more information about SPP, but you can also reach out to your agent for more specific information.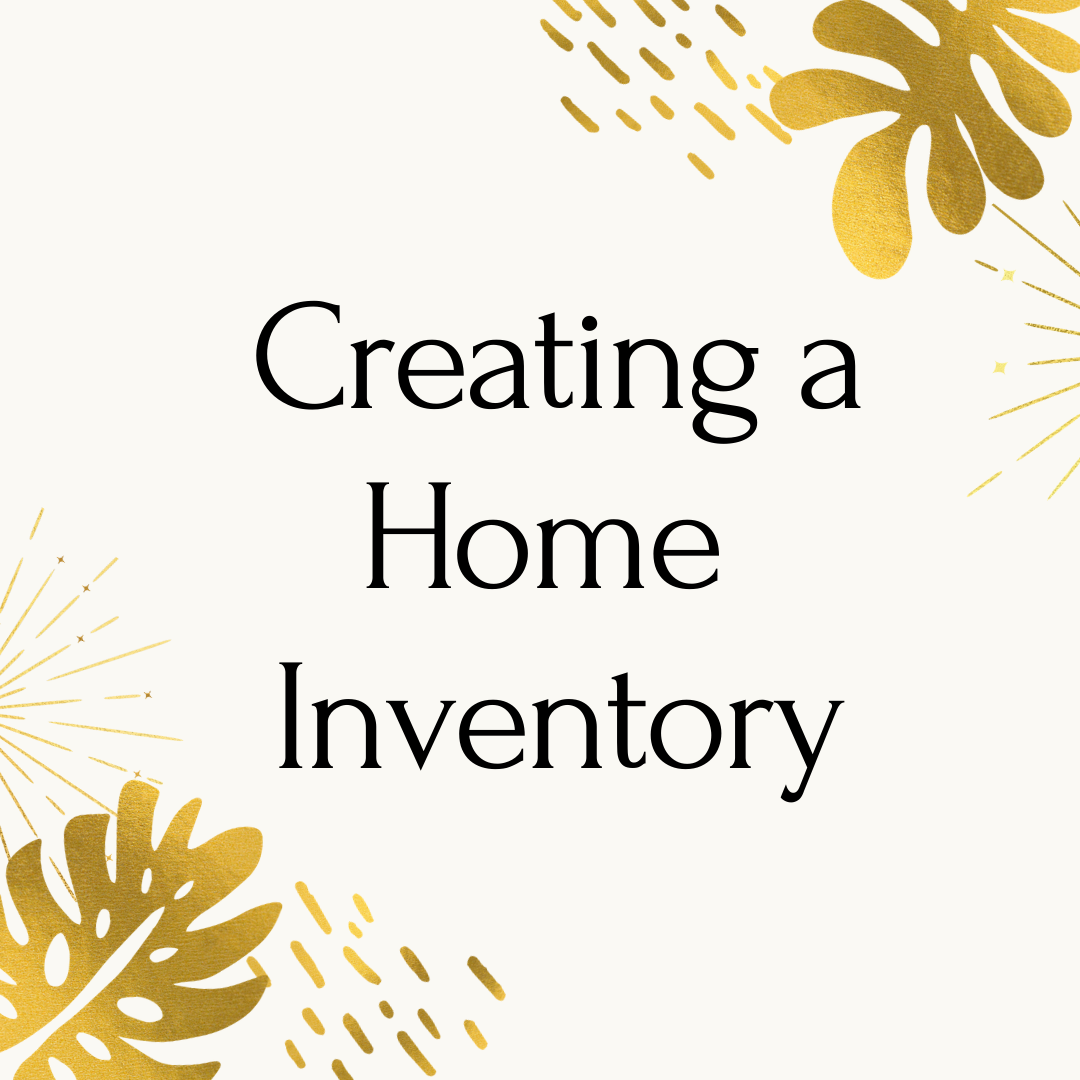 ---