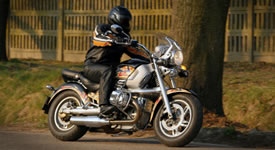 Iowa Insurance for Motorcyclists, ATV, and UTV Enthusiasts
Do you own a motorcycle, ATU, or UTV that you regularly take out on the road? Are you trying to find a good insurance company to ensure that you are well-protected with plenty of insurance coverage? If you answered yes to either one of these questions, then look no further than Absolute Insurance Agency. We offer numerous insurance policies for motorcycles, ATV, or UTV for residents in West Des Moines IA, Clive IA, Urbandale IA, Des Moines IA, and the surrounding areas.
Before using your motorcycle, ATV, or UTV, it is vital to ensure that you have the right amount of insurance so that you are not personally responsible if an accident should occur. We are one of the most reputable insurance companies in the State of Iowa, so you will be in good hands with excellent insurance coverage when you come to us.
Tips to Ensure Your Recreational Vehicles Are Properly Insured
Properly Evaluate Your Needs. Insuring a motorcycle, ATV, or UTV is a lot different than insuring a home or car. Everyone has different needs where insurance coverage is concerned, and different options are available with specialized policies. For example, a special motorcycle policy may provide coverage for aftermarket equipment and custom paint jobs. These things would most likely not be covered under a standard auto insurance policy.
Talk with Independent Insurance Agencies. An independent insurance company, such as Absolute Insurance Agency, can represent multiple companies to get you the best rates and coverage, whereas other insurance agents only work for one company. You will have access to much better services and policies when you go with a licensed, independent insurance agent.
Contact us
today to receive a quote for motorcycle, ATV, or UTV insurance coverage. We will be pleased to help.