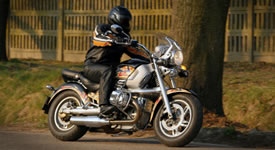 Iowa Insurance for Motorcyclists and Boating Enthusiasts
Do you own a boat or motorcycle that you regularly take to the water or on the road? Are you trying to find a good insurance company to ensure that you are well-protected with plenty of insurance coverage? If you answered yes to either one of these questions, then look no further than Absolute Insurance Agency. We offer numerous policies for motorcycle insurance, boat insurance, ATV insurance, and RV insurance for residents in West Des Moines IA, Clive IA, Urbandale IA, Des Moines IA, and the surrounding areas.
Before using your boat or motorcycle, it is vital to ensure that you have the right amount of insurance so that you are not personally responsible if an accident should occur. We are one of the most reputable insurance companies in the State of Iowa, so you will be in good hands with excellent insurance coverage when you come to us.